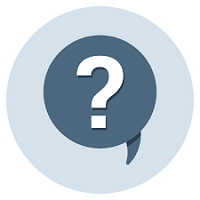 SCRIPTURES
Deut. 29 v 29
"The secret things belong unto the LORD our God: but those things which are revealed belong unto us and to our children for ever, that we may do all the words of this law."
Jeremiah 33 v 3
"Call unto me, and I will answer thee, and shew thee great and mighty things, which thou knowest not."
Daniel 2 v 19
"Then was the secret revealed unto Daniel in a night vision. Then Daniel blessed the God of heaven."
Daniel 2 v 22
"He revealeth the deep and secret things: he knoweth what is in the darkness, and the light dwelleth with him."
Daniel 2 v 28
"But there is a God in heaven that revealeth secrets, and maketh known to the king Nebuchadnezzar what shall be in the latter days. Thy dream, and the visions of thy head upon thy bed, are these;"
2 Kings 6 v 17
"And Elisha prayed, and said, LORD, I pray thee, open his eyes, that he may see. And the LORD opened the eyes of the young man; and he saw: and, behold, the mountain was full of horses and chariots of fire round about Elisha."
Judges 18 v 5 – 6
v.5 "And they said unto him, Ask counsel, we pray thee, of God, that we may know whether our way which we go shall be prosperous."
v.6 "And the priest said unto them, Go in peace: before the LORD is your way wherein ye go."
John 16 v 23 – 24
v.23 "And in that day ye shall ask me nothing. Verily, verily, I say unto you, Whatsoever ye shall ask the Father in my name, he will give it you."
v.24 "Hitherto have ye asked nothing in my name: ask, and ye shall receive, that your joy may be full."
John 16 v 13 – 15
v.13 "Howbeit when he, the Spirit of truth, is come, he will guide you into all truth: for he shall not speak of himself; but whatsoever he shall hear, that shall he speak: and he will shew you things to come."
v.14 "He shall glorify me: for he shall receive of mine, and shall shew it unto you."
v.15 "All things that the Father hath are mine: therefore said I, that he shall take of mine, and shall shew it unto you."
1 Sam. 10 v 22
"Therefore they enquired of the LORD further, if the man should yet come thither. And the LORD answered, Behold, he hath hid himself among the stuff."
1 Sam. 23 v 2
"Therefore David enquired of the LORD, saying, Shall I go and smite these Philistines? And the LORD said unto David, Go, and smite the Philistines, and save Keilah."
1 Sam. 30 v 8
"And David enquired at the LORD, saying, Shall I pursue after this troop? shall I overtake them? And he answered him, Pursue: for thou shalt surely overtake them, and without fail recover all."
2 Sam. 5 v 19
"And David enquired of the LORD, saying, Shall I go up to the Philistines? wilt thou deliver them into mine hand? And the LORD said unto David, Go up: for I will doubtless deliver the Philistines into thine hand."
2 Sam. 5 v 23
"And when David enquired of the LORD, he said, Thou shalt not go up; but fetch a compass behind them, and come upon them over against the mulberry trees."
Acts 1 v 24 – 26
v.24 "And they prayed, and said, Thou, Lord, which knowest the hearts of all men, shew whether of these two thou hast chosen,"
v.25 "That he may take part of this ministry and apostleship, from which Judas by transgression fell, that he might go to his own place."
v.26 "And they gave forth their lots; and the lot fell upon Matthias; and he was numbered with the eleven apostles."
Study Daniel 2 v 1 – 48
 WHY MUST WE PRAY ENQUIRY/INVESTIGATIVE PRAYERS
This world is full of mysteries.
Many are undergoing myriad of problems begging for answers.
So many people are having problems that are:
Mysterious
Cryptic
Enigmatic
Mesmerising
Embarrassing
Taunting
Ridiculing
Emasculating
Perplexing
Camouflaging
It is only the Almighty God that can proffer divine solutions.
Very many have been overpowered by these mysterious, coded problems, some have died, some are just wasting away, some are sleeping and waking with them without knowing the source of the problems talk less of solutions.
Enigmatic, repeated afflictions are very discomforting. They make victims very miserable and
That is why Enquiry/Investigative prayers are needed.
Enquiry prayers are needed:
To dissolve coded mysteries frustrating us.
To unveil issues shrouded in darkness.
To reveal the root cause of what you are going through for so long without understanding why?.
To smoke the enemies out of their holes.
"They shall lick the dust like a serpent, they shall move out of their holes like worms of the earth: they shall be afraid of the LORD our God, and shall fear because of thee."
To log on into the secret chamber of God and download secrets and divine solutions.
To unlock ancient disturbing and embarrassing mysteries waging war against you.
To know what is behind a complex, repeated and prolonged attack in your life.
To see the hole in the wall leading to deep secrets.
"And he brought me to the door of the court, and when I looked, behold a hole in the wall."
WHO SHOULD EMBARK ON ENQUIRY/INVESTIGATIVE PRAYERS
Those who are victims of prolonged and embarrassing attacks.
Those witnessing any on and off affliction unabated.
Those who have been searching for solutions to their problems for so long without any respite.
Those who have prayed all manners of prayers, to no avail.
Those moving from one trouble to another; one attack to another.
Those who have been stagnated embarrassingly for so long despite their fantastic pedigree.
Those their dream land has become their battle ground and they wonder why?
Those who have never enjoyed any good season in life and age is weighing on them.
Those who are saying:
God, what is happening to me?
Lord, what is the mystery behind my predicament?
Lord, why am I like this?
Why this repeated affliction?
What is behind my situation?
Lord, show me the source of my challenge/problem.
Lord, show me the mystery behind what I am going through.
I want to know how this coded mystery can be decoded divinely.
Lord, beam your search light on the root of what I am passing through.
O! Lord demystify this mystery behind these constant attacks.
STEPS TO TAKE
Self Examination
                    "If I regard iniquity in my heart, the Lord will not hear me:"
Live a consecrated life
                    "Create in me a clean heart, O God; and renew a right spirit within me"
Embark on Retreat
"And in the morning, rising up a great while before day, he went out, and departed into a solitary place, and there prayed."
"And when he had sent the multitudes away, he went up into a mountain apart to pray and when the evening was come, he was there alone."
Prayer & Fasting
"Howbeit this kind goeth not out but by prayer and fasting"
"And he said unto them, This kind can come forth by nothing, but by prayer and fasting"
Study and Meditate on God's word
"Study to shew thyself approved unto God, a workman that needeth not to be ashamed, rightly dividing the word of truth."
Serious Prayer Session with Night Vigils for as many days as led by the Holy Spirit
"O thou that hearest prayer, unto thee shall all flesh come."
"And all things, whatsoever ye shall ask in prayer, believing, ye shall receive."
"Hear my cry, O God; attend unto my prayer."
PRAYERS
Song:            1.     Bless the Lord, O my soul           2.  Open my eyes O! Lord, Halleluyah/3x
O O O my soul                                 I am ready to receive
Worship His Holy name
Thank God for the gift of life and for preserving you till this moment.
Proverbs 20 v 12
"The hearing ear, and the seeing eye, the LORD hath made even both of them."
By the power in the blood of Jesus, my spiritual eyes and ears, open by fire in Jesus name.
Genesis 1 v 3
                   "And God said, Let there be light; and there was light"
Light of God for deep revelation; illuminate my spiritual eyes now in Jesus name. (Pray this prayer for 5 minutes)
Isaiah 25 v 7
"And he will destroy in this mountain the face of the covering cast over all people, and the veil that is spread over all nations."
Any scale of darkness, any veil of darkness, any cloud of darkness over my spiritual eyes and ears, be consumed by fire in Jesus name. (Pray this prayer for 5 minutes)
Jeremiah 33 v 3
"Call unto me, and I will answer thee, and shew thee great and mighty things, which thou knowest not."
Almighty God, you are my creator, show me clearly and in details the root cause of what I am passing through in the name of Jesus.
Deut. 29 v 29
"The secret things belong unto the LORD our God: but those things which are revealed belong unto us and to our children for ever, that we may do all the words of this law."
Holy Spirit, enough is enough, show me divine secrets and divine revelations with divine solutions behind this prolonged affliction in the name of Jesus.
2 Kings 6 v 17
"And Elisha prayed, and said, Lord, I pray thee, open his eyes, that he may see, And the Lord opened the eyes of the young man; and he saw, and, behold, the mountain was full of horse and chariots of fire round about Elisha."
My father in heaven, I look unto you for help, open my eyes to see and know the ways out of my present predicament in Jesus name.
Daniel 2 v 22
"He revealeth the deep and secret things: he knoweth what is in the darkness, and the light dwelleth with him."
Secrets shrouded in darkness concerning this my matter, be revealed in Jesus name.
Daniel 2 v 19
"Then was the secret revealed unto Daniel in a night vision. Then Daniel blessed the God of heaven."
Anointing to know what is really behind my matter and the solutions to it, fall on me now in Jesus name.
Acts 1 v 23 & 24
v.23 "And they appointed two, Joseph called Barsabas, who was surnamed Justus, and Matthias."
v.24 "And they prayed, and said, Thou, Lord, which knowest the hearts of all men, shew whether of these two thou hast chosen"
O! Lord, you know all things, show me clearly the deep details on this matter so as to praise your name.
Thank God for His presence.
Make sure you keep diary of your revelations.
Jesus is Lord.