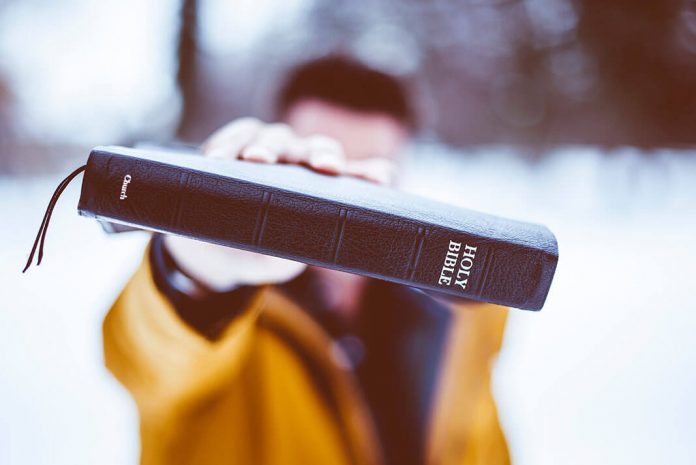 SCRIPTURES
Romans 8: 14– 21, Numbers 23: 1- 30, Lam. 5: 7, Exodus 32: 19, Gen. 49:5-7
CONFESSION
I was born to manifest God's goodness in my generation.
EXHORTATION
Everything in creation is eagerly awaiting your manifestation as a child of God.

The resident power of God in you to manifest glory is about exploding into manifold expression.

Note that you are not an accident, neither a liability to your generation.

You were created to be a solution to your generation and generations yet unborn.

You have Dominion Power to manifest your God given glory over all odds.
God has made a provision for our deliverance from any form of BONDAGE OF CORRUPTION:

"Because the creature itself also shall be delivered from the bondage of corruption into the glorious liberty of the children of God." Romans 8 V 21
However, one of the elements we have to deal with decisively by the power of our new birth in order to fully establish and enjoy our dominion is Evil altars.
The bible says in Acts 17 v 22 & 23 "Then Paul stood in the midst of Mars' hill, and said, Ye men of Athens, I perceive that in all things ye are too superstitious.  For as I passed by, and beheld your devotions, I found an altar with this inscription, TO THE UNKNOWN GOD. Whom therefore ye ignorantly worship, him declare I unto you."
In this town, Paul found an ALTAR with the inscription TO THE UNKNOWN GOD

The people of Athens ignorantly worshipped this unknown God on a strange altar

The people held meetings and devotions to worship this unknown God via a strange altar.
Paul squarely addressed this issue and declared it an aberration because, the almighty God who is the father of our Lord Jesus Christ is a jealous God. He will never share His Glory with anybody: "For thou shalt worship no other god: for the Lord, whose name is jealous, is a jealous God" Exodus 34 v 14  
The truth of the matter is that in this part of the world (Africa) whether we like to accept it or not, many people whose manifestations are not showing forth are victims of Evil Altars that have not been dealt with. Some of them may seem inconsequential like the case of the Unknown God of the Athenians, but may actually have a major negative influence on the manifestations of the indigenes. Every altar that is not of God must be squarely dealt with by the power of God.
Let us take a look at this scripture:
"Then Gideon built an altar there unto the Lord, and called it Jehovah shalom: unto this day it is yet in Ophrah of the Abiezrites.  And it came to pass the same night, that the Lord said unto him, take thy father's young bullock, even the second bullock of seven years old, and throw down the altar of Baal that thy father hath, and cut down the grove that is by it.  And build an altar unto the Lord thy God upon the top of this rock, in the ordered place, and take the second bullock, and offer a burnt sacrifice with the wood of the grove which thou shalt cut down" Judges 6 v 24-26
Judges 6 Vs 12

: "

And the angel of the Lord appeared unto him, and said unto him, The Lord is with thee, thou mighty man of valour"

. But for Gideon to manifest his ORDINATION AS A MIGHTY MAN OF VALOUR, the ALTAR OF IDOLATRY of his father's house must give way to the TRUE ALTAR OF THE MOST HIGH GOD; for the bible says:

"For thou art not a God that hath pleasure in wickedness: neither shall evil (Idolatry) dwell with thee" Ps. 5 v 4.

There was the case of a family, where every member had at one time or the other had similar experiences of seeing a man appearing to them and boasting of being their 'guarding spirit' from their family altar. Until this family strongman was dealt with, there was no manifestation of goodness in the lives of members of that family.
Altar of anger in Moses' lineage rose up and caused him to misbehave after being with God on the mountain for 40 days and 40 nights: "Simeon and Levi are brethren; instruments of cruelty are in their habitations. O my soul, come not thou into their secret; unto their assembly, mine honour, be not thou united: for in their anger they slew a man, and in their self-will they digged down a wall". Gen. 49:5,6.
Remember, Moses was from this lineage.
(He broke the tablets of stone bearing the commandments written with the finger of God himself).

"And it came to pass, as soon as he came nigh unto the camp, that he saw the calf, and the dancing: and Moses' anger waxed hot, and he cast the tables out of his hands, and brake them beneath the mount" Exodus 32: 19

Thereafter the ministry of Moses came to an abrupt end in the wilderness.

"And the Lord spake unto Moses and Aaron, Because ye believed me not, to sanctify me in the eyes of the children of Israel, therefore ye shall not bring this congregation into the land which I have given them" Numbers 20:12.
Moses started well, but ended disastrously. May that never be your portion in Jesus name
Any strange altar in your foundation, that had been programmed to terminate your glory suddenly shall be destroyed by fire in Jesus name.
EFFECTS OF NEGATIVE ALTARS NOT SQUARELY DEALT WITH
Blockage of Opportunities

Paralysis of goodness

Making one to be completely useless.

Terrible evil monitoring.

Irrational behaviour

Ungodly control and regulation

Retardation and stagnation

Lack of success in every attempt to succeed

Sudden collapse of one's resources.

Falling down when one is at the top.

Inability to do anything tangible despite resources readily available.

Wretchedness

Missing items – Files, important documents, personal materials disappearing mysteriously.

Strange sicknesses – No medical investigation is able to diagnosis same

Very chronic sweat and struggle

Inability to maintain success, job, marriage

Emotional disturbances without explanations

Seeing things people around you don't see.

Being taken to strange places in the dream without your consent.

Seasonal attacks that you cannot explain.
THE UNDERLISTED ALTARS MUST BE DEALT WITH FOR US TO MANIFEST:
Altar of Hell

Altar of Polygamy  

Altar in the River

Altar in the Palace

Altar of Towns and villages

Altar of Clans

Environmental Altar

Altar in the Heavenlies

Altar in the heart
STEPS TO TAKE TO DEAL WITH/JUDGEMENT TO BE RELEASED ON IDOLS AND THEIR EVIL ALTARS
Deut. 12 v 3 "And ye shall overthrow their altars, and break their pillars, and burn their groves with fire; and ye shall hew down the graven images of their gods, and destroy the names of them out of that place."

Overthrow their altars

Break their pillars

Burn their grooves with FIRE

Hew down the graven images

Destroy their name

Deut. 7 v 5 "But thus shall ye deal with them; ye shall destroy their altars, and break down their images, and cut down their groves, and burn their graven images with fire."

Deal with them through apostolic prayers

Destroy their altars

Burn their images with fire
Specific cases to be dealt with:
If you have been taken to any shrine for protection when you were young, and your parents had promised to offer a token periodically on a particular strange altar, which they started but later stopped for whatever reasons; now, that same altar is demanding worship. The supervising demons will definitely react and go on rampage against your manifestation.

If you have been satanically ordained to be a Priest/Priestess with or without your knowledge or consent.  
You need to pray very well. Hear this good news of a vantage position that you are as a born-again child of God:
"Christ hath redeemed us from the curse of the law, being made a curse for us: for it is written, cursed is every one that hangeth on a tree" Gal. 3 v 13.
Please pray the following prayers with all your strength, you shall overcome in Jesus name.
PRAYERS
Repent of your sins, both known and unknown.

Plead the Blood of Jesus

Raise your voice and begin to cancel all negative covenants backing evil altars attacking your manifestation.

Any Altar demanding worship on my behalf, hear this announcement, I am now a new creature, old things have passed away, all things have become new for me, so I lift the blood of Jesus against you henceforth, this is my token of redemption paid by Jesus Christ of Nazareth on my behalf, I therefore set you on fire in the name of Jesus.  (Amen)

By the blood of Jesus, any strange family altar blocking my manifestation, catch fire in Jesus name.

Any strange altar waging war against my having results, catch fire in Jesus name.

Any personality/token from these Altars appearing to me in the dream or physical saying No way, receive Holy Ghost fire in Jesus name.

Any negative voice speaking from any strange altar, hear the word of the Lord according to Psalm 29: 3-5, be swallowed by the voice of God in Jesus name

Any evil judgement passed against me, my family and work on any evil altar, by the blood of Jesus, be cancelled you in the name of Jesus.

All my delayed or outstanding MANIFESTATIONS, COME FORTH by fire in Jesus name.

Any evil family altar in my father's/mother's house monitoring my progress for evil, catch fire and burn to ashes in Jesus name.

Territorial altar controlling the affairs of residents therein, my case in different, I break loose from your evil control in the name of Jesus.

Any witchcraft altar sponsoring mistakes and errors, not allowing my manifestation to come forth, receive the judgement of God by fire in Jesus name.

Every wrong foundation my fathers have put in place, in the name of Jesus Christ the son of God, whose death on the cross redeemed me from the kingdom of darkness to the kingdom of light,




I break out, I break out, I break out in Jesus name.

Altar of Anger in my foundation, be destroyed in Jesus name.
…Immorality "" " be destroyed in Jesus name.

…Poverty "" "be destroyed in Jesus name

… failure " " "  be destroyed in Jesus name.

…polygamy " " " be destroyed in Jesus name.
Witchcraft altar troubling my welfare and that of my family members, be destroyed in Jesus name.

Altar of failure at the edge of breakthrough attacking me, my family and my work, scatter by fire in Jesus name.

Any wicked altar in my land of nativity, monitoring my progress for evil, you are a liar, I disconnect from you in Jesus name.